While it may look glamorous on the surface, getting to the top of your game as a bartender requires hard graft, working antisocial hours and serious upper body strength.
Like the wine world, the role of the bartender was traditionally a male domain, but over the last few decades, a legion of female bartenders have been rising up through the ranks and blazing a trail across the international cocktail scene. And while it remains a male-dominated industry, increasingly more women are taking up shaking as a full-time job, rather than a means of paying their way through university.
As the role of the professional mixologist becomes an ever more respected career choice, the industry is increasingly appealing to young women keen to make their mark on their respective bars, from Sarah Mitchell at the London Cocktail Club to Mariena Mercer at the Chandelier bar at The Cosmopolitan hotel in Las Vegas. Read on about female bartenders that's worth it and that are helping to shake up the industry and smash the perception that cocktails are a man's game.
10. Emilie Campesato-Mouragne, The Lockhart – London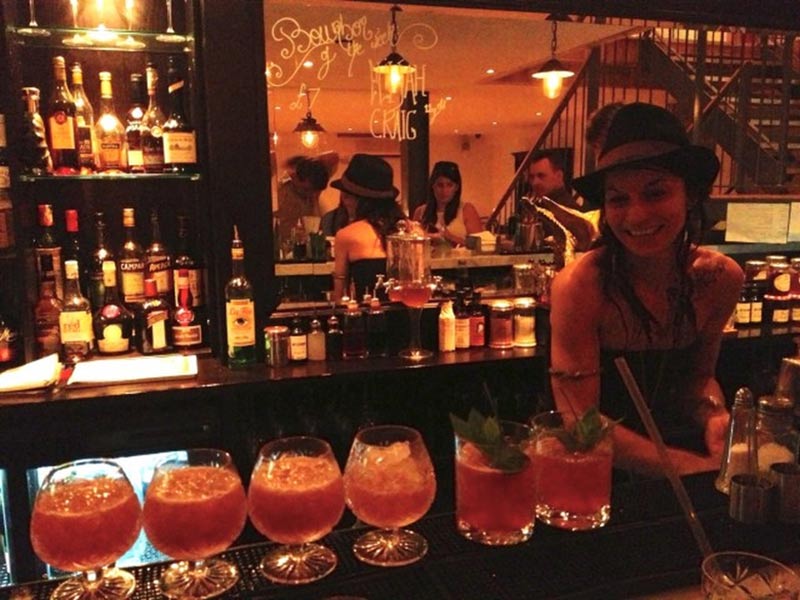 In charge of libations at Southern American restaurant The Lockhart in Marylebone (which recently welcomed bearded Brooklynite Brad McDonald as its head chef) is the ebullient, Bordeaux-born, Emilie Campesato-Mouragne.
Before shaking up some of the finest (and spiciest) Bourbon, Tequila and Mezcal cocktails in town, the heavily tattooed, hat wearing Campesato-Mouragne was a bass player in a rock band. She arrived at the Lockhart's basement bar, which specialises in American spirits, by way of The Blues Kitchen in Camden.
9. Christy Pope, Cuffs & Buttons – New York
Part of the opening team of Milk & Honey in New York, after cutting her teeth at the renowned drinking den, Pope went on to create cocktail catering and consultancy firm, Cuffs & Buttons, in 2006.
Having worked at the forefront of the craft cocktail movement for over a decade, Pope presents annually at Tales of the Cocktail in New Orleans. Through Cuffs & Buttons, she offers cocktail history and technique training for hotels, restaurants, and bars around the globe.
8. Sarah Mitchell, The London Cocktail Club – London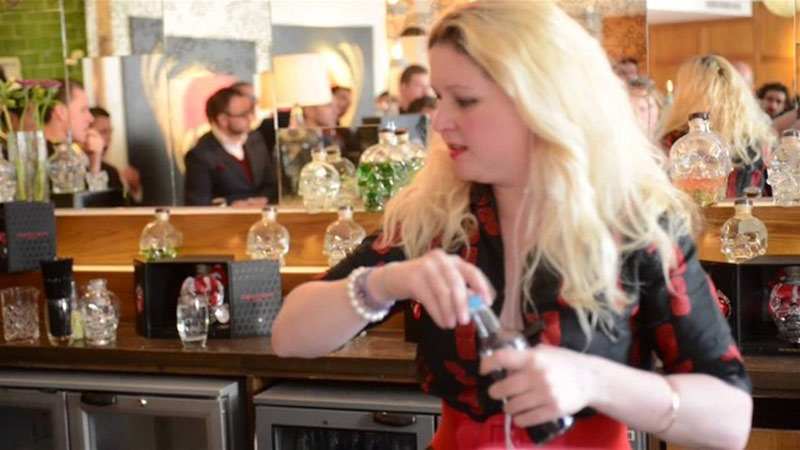 Mitchell kicked off her career as a shaker at the Amber Lounge in Sydney. Crossing the pond to work at the Lab bar on Old Compton Street and gin specialist Graphic in Soho, she's now general manager at JJ Goodman's The London Cocktail Club on Shaftesbury Avenue, which is modelled on a naval rum bar.
A fan of the Aviation cocktail and gin in general, rum remains Mitchell's focus at LCC, with the Red Dragon – a blend of Bacardi 8, pineapple, lime juice and Chinese five-spice, the bar's best-seller.
7. Franky Marshall, Dead Rabbit – New York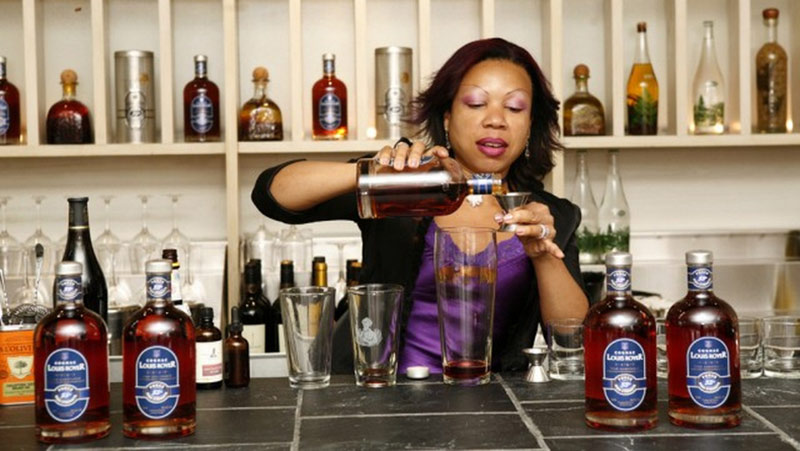 Winner of the prestigious Tales of the Cocktail Cognac competition in 2012, Marshall was part of the opening team at The Clover Club, where she worked for three and a half years before moving to the envelope-pushing Dead Rabbit in New York, which specialises in bottled punches and whiskies of the world.
Before going down the rabbit hole, Marshall completed a stint at Tony Conigliaro's bar, 69 Colebrooke Row in Islington, which gave her a valuable insight into the London cocktail scene.
6. Sam Fish, Mojo – Leeds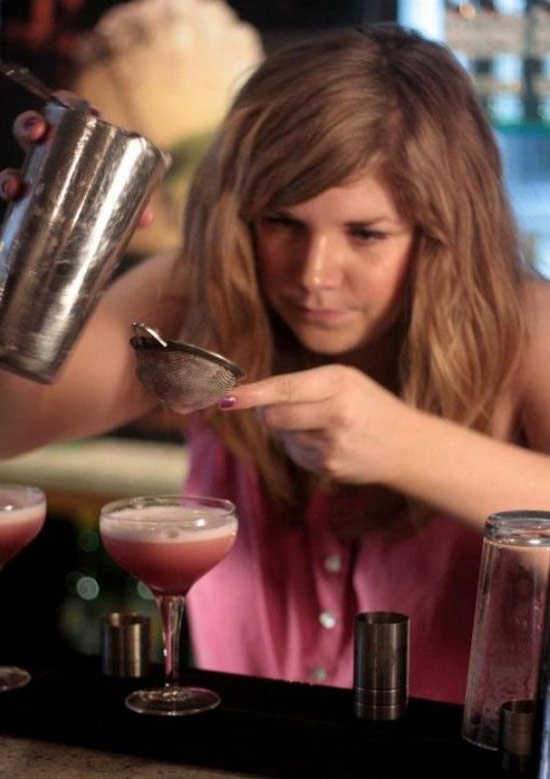 Stirring things up behind the bar at Mojo in Leeds is one to watch, Sam Fish. After quitting her boring 9-5 as a recruitment consultant in 2004, Fish has clocked up a considerable stint at Mojo.
She counts Jake Burger of the Portobello Star among her bartending heroes and is a passionate advocate of Vermouth. Post Mojo, Fish has her sights set on a stint in New York, but isn't ready to up sticks just yet.
5. Mariena Mercer, The Chandelier Bar at Cosmopolitan hotel – Las Vegas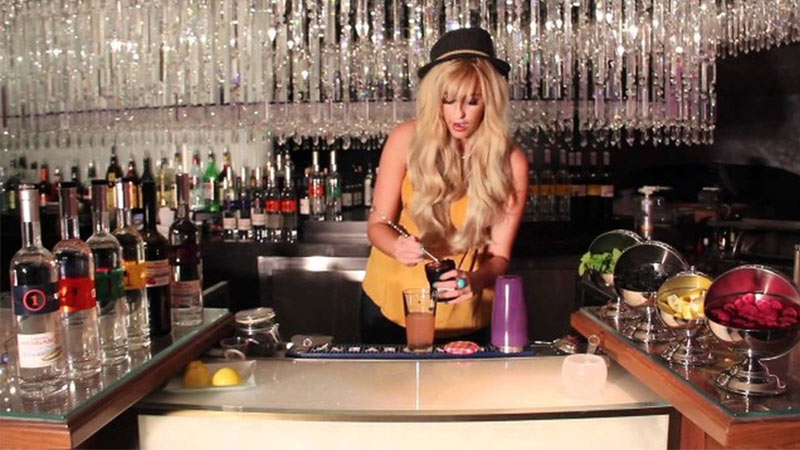 Bourbon nut Mariena Mercer steers the ship at the show-stopping, three-story Chandelier bar at The Cosmopolitan hotel in Las Vegas. Among the most popular cocktails on pour are, unsurprisingly given the hip hotel's name, the Cosmopolitan among women, while guys are chanelling their inner Don Draper with Old Fashioneds.
Born in Sin City, the blonde bombshell started life as a "Tequilier" at the Treasure Island hotel before opening the Chandelier bar, where she takes a culinary approach to cocktails, incorporating ingredients from farmers markets.
4. Mimi Lorandová, Hawksmoore Seven Dials – London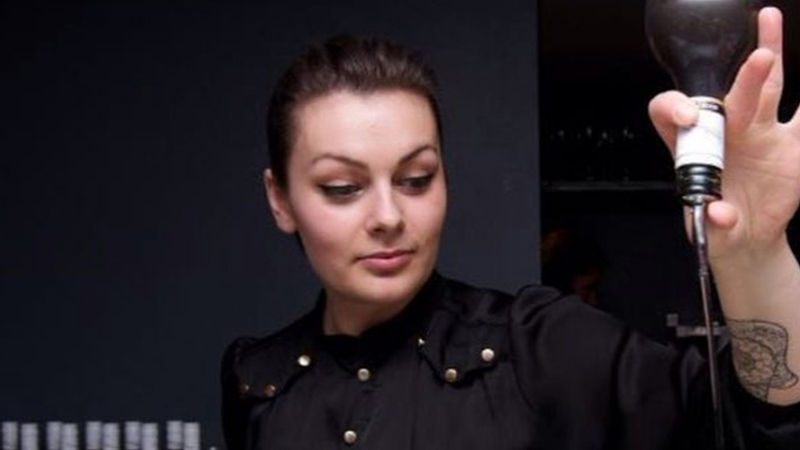 You'll find tattooed, Slovakian-born Mimi behind the bar at Hawksmoor Seven Dials in Covent Garden. A member of the St Germain ladies bartender club, better known as "Les Femmes du Bar", before Hawksmoor, Lorandova cut her teeth and Sam and Eddie Hart's Quo Vadis in Soho.
Favouring Champange cocktails over Martinis, she's currently shaking up the Air Mail – a mix of Bacardi Superior, St Germain, lemon juice and Champagne, and the Bohemian Swizzle, a blend of Becherovka herbal liqueur, absinthe, white grape juice, lemon juice and sugar syrup.
3. Esther Medina Cuesta, Opium Cocktail & Dim Sum Parlour – London
One of the most influential female bartenders in London, Cadiz-born, Battersea-based Medina Cuesta runs the show at the apothecary bar at dim sum restaurant-cum-clandestine drinking den, Opium in London's China Town, where spirits are served from medicine bottles.
Having trained as a teacher, Medina Cuesta has already chalked up stints at the Lab bar, Ronnie Scott's, Milk & Honey, Novikov and The Player. An admirer of veteran shaker Peter Dorelli and classic cocktails, her favourite pours include the Martinez and the Old Fashioned.
2. Julie Reiner, Flatiron Lounge – New York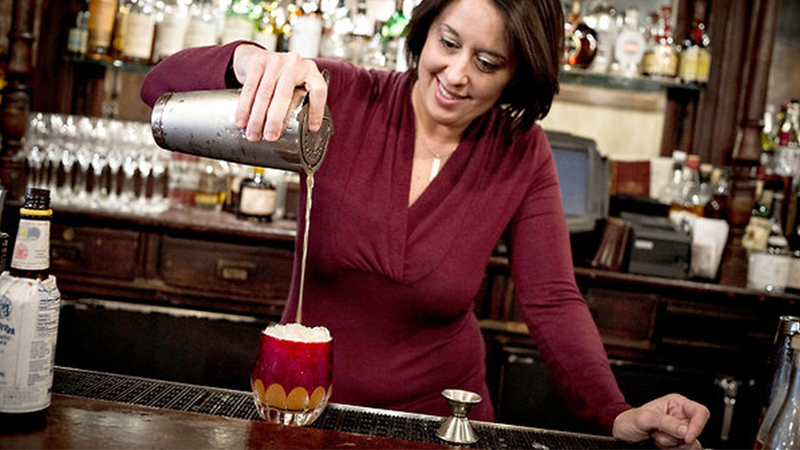 One of the most respected female mixologists in the industry, Hawaiian-born Reiner owns and runs both the Clover Club in Brooklyn and the Flatiron Lounge in Manhattan. Shaking her first cocktail in Honolulu aged 18, Reiner continued her education in bars across San Francisco, Washington and New York.
Taking a culinary approach, Reiner uses seasonal ingredients in her creations and was an early pioneer of using tea in cocktails. She believes showmanship and a good palate are the secrets to being a successful bartender.
1. Andrea Montague, Callooh Callay – London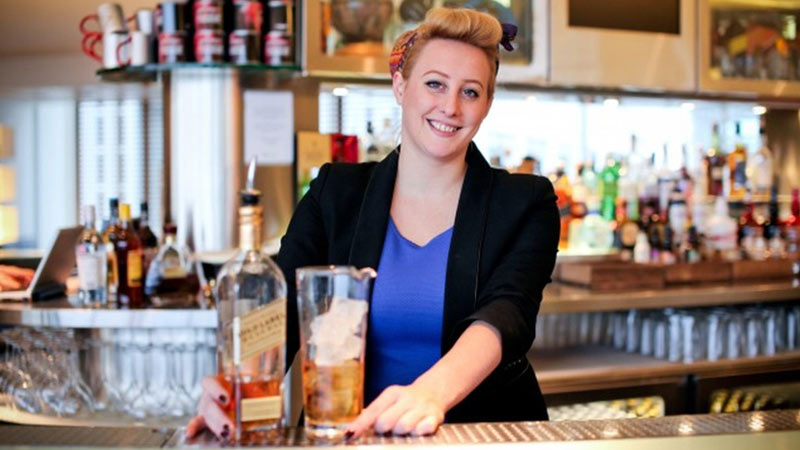 Over the last decade, Montague has been at the forefront of cocktail innovation at the likes of the Lab bar, Aura, Floridita, and, most recently, the irreverent Callooh Callay in Shoredtich, which she manages. In 2012, the bar, which is entered via a wardrobe, scooped the World's Best Cocktail Menu award at the Tales of the Cocktail Spirited Awards, while at last year's awards, Montague was shortlisted for the Best International Bartender gong.
Last year, Montague helped to launch deli and Bourbon bar Beard to Tail in a warehouse on Curtain Road, and, more recently, Forgotten Hospitality, which offers drinks training for start up venues across the capital. In November, she was made Whisky Brand Ambassador for Diageo Reserve GB.
Author: Michal Tončík